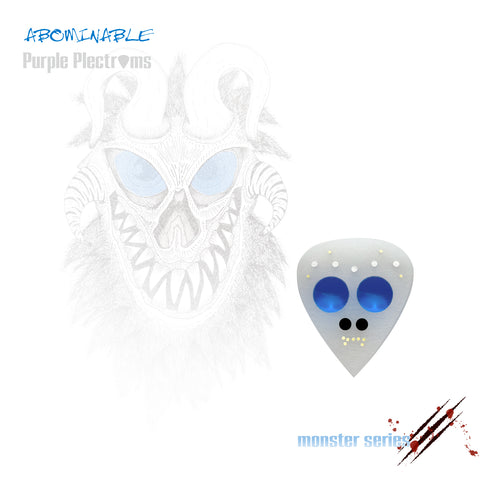 Abominable
FYI, orders for this item usually takes 3 weeks turnaround for shipping.
DON'T. EVEN. BREATHE....right out of a blood splattered snowy mountain top nightmare, this abominable monster is ready to pounce and slash you in small pieces.  So don't sleep and don't go out alone or you may find yourself in a snowy grave served up as dinner to the hungry creatures of the night. 
Nothing abominable about this monster series pick.  This snowy monster is recreated on a Shield body with all the usual encrusted metals and jewels.  Thanks to a very talented Scott @snuss72 for his fabulous scary monster sketch.  This project was a creative collaborative effort with the guitar loving community. 
---
We Also Recommend
---