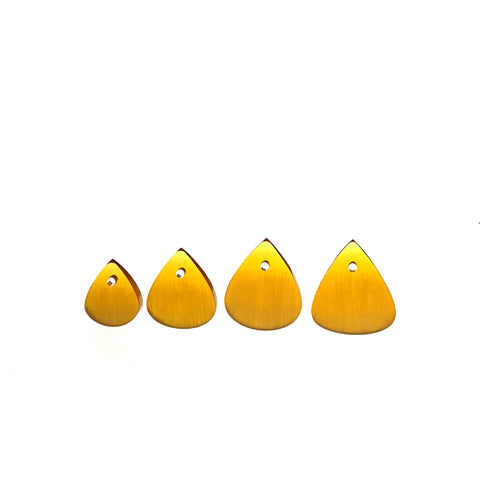 Ares in Ultem
FYI, orders for this item usually takes 4 weeks turnaround for shipping.


Ares.  Mars.  The Greek god of war.  One of the Twelve Olympians and the son of Zeus and Hera.  in Greek literature he represents the untamed aspect of war and is considered the personification of sheer brutality.  unleash this pedigree in this 
beautiful, hand crafted Ultem pick.  measuring at a very comfortable 27mm wide by 31mm long.  bio-thermal properties offer great tone and feel in hand. 
You can choose a high polish finish or a brushed contact finish for added grip.  you can also specify sharp or rounded bevel or tip.  Please specify your choices in the note section of your checkout otherwise default finish is my choice.  Rock on…  
---
We Also Recommend
---