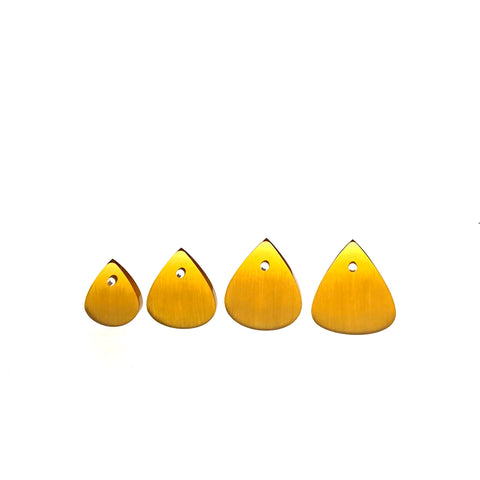 Apollo in Ultem
FYI, orders for this item usually takes 4 weeks turnaround for shipping.


Introducing the Apollo.  Named after the Greek god of music, truth, the Sun, and more. He is the son of Zeus and the twin brother of Artemis.  As the god of Mousike (art of Muses), Apollo presides over all music, songs, dance and poetry and is the companion of the Muses (functioning as their chorus leader in celebrations). The lyre is a common attribute of Apollo.
This plectrum is the embodiment of all of these traits; its size and shape will inspire and the familiarity of the Jazz III will give a foundation to start from.  However; this is where the familiarity with "other" picks end; you can specify thickness anywhere from 5-9mm thickness (make note of desired thickness otherwise default is 6mm).  The Ultem will have a brushed face (this adds to its enhanced grip) and the polished sides and tip will allow effortless gliding across the strings.  
---
We Also Recommend
---