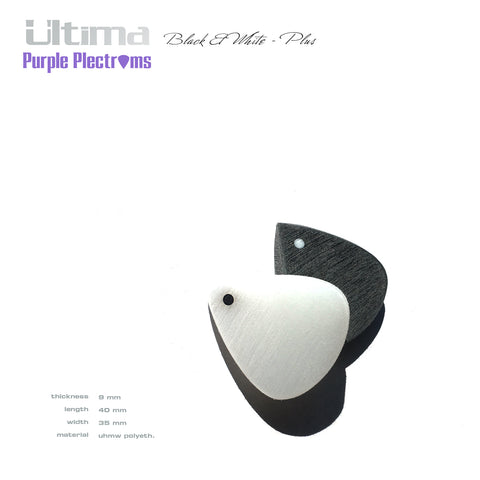 Ultima Black & White - Plus
FYI, orders for this item usually takes 3 weeks turnaround for shipping.
The Ultima black & white set gets an upgrade and a dress up for the plus model.  each plectrum is handcrafted and buttoned up with contrasting optics.  the Ultima measures at 35mm x 40mm and 9mm thickness.  
---
We Also Recommend
---